What is Transformational Coaching?
What is an Administrative Consultant (AC)?
---
An Administrative Consultant (AC) is a business owner whose expertise lies in providing packages of tailor-made administrative support services to businesses or individuals who are in need of such services. The general idea being to lessen the load of your administrative tasks, thus allowing you to focus on revenue generating activities.
---
Is an Administrative Consultant a temporary worker/employee?
---
No. An AC is self-employed and responsible for their own expenses that a company would normally offer to an employee. We are not be confused with a temp or an employee as we perform all tasks remotely and not from a client's place of business.
---
If I partner with an Administrative Consultant, do they become an employee of my company?
---
No. An AC is self-employed. The partnership would be one of B2B.
---
How do I work with an Administrative Consultant?
---
The potential partnership would begin with a consultation call where you would discuss the administrative needs of your organization. If you find that the two of you are a good fit then a contract would be developed and signed by both parties. Usually some type of payment is required before work can begin.
---
What category of services does an Administrative Consultant perform?
---
An AC will usually perform 2-types of services: Ad Hoc and Ongoing. Ad Hoc services are specific one-time only tasks that are usually charged by the hour wheresas, Ongoing services is a package of administrative support tasks performed on a monthly basis. Costs for Ongoing packages vary depending on services needed.
---
What is The Benefit of Working with An Administrative Consultant?
---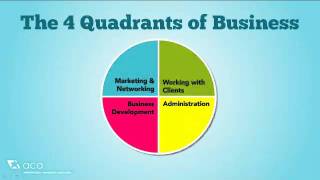 ---
---
The RTT Process
Step One: Consultation Call
---
First read the information on this website to familiarize yourself with RTT and Tiffani Cappello. ​ Then call or e-mail to schedule your FREE 20-minute consultation to determine if RTT is appropriate for you.
---
Step Two: Schedule Your Appointment
---
Schedule your RTT Hypnotherapy Session at the end of your free consult. You will be scheduled for 2-3 hours depending, someone else may be scheduled after your appointment. If you are late for your appointment, your session may have to be cut short, rendering it less effective. No shows will be billed the full amount without cancellation 24 hours before session time.
---
Step Three: Attend Your Session
---
If you are having a Skype/Zoom session. Make sure your computer is fully charged/plugged in prior to your session and you have good internet connection. If your session is lost due to an internet glitch you will wake up and be aware. We will resume your session immediately and you can still experience a successful session. A short 2nd hypnotic induction will be necessary to bring you back under hypnosis. Your will need to be able to position your computer across from your couch or a recliner type chair so you can see me during your session. A TV table or stool works well. Hard surface chairs and stools are not appropriate for you to sit on during your session as they do not facilitate full relaxion. Come prepared to relax fully at your session. Wear comfortable clothing. Be prepared for some awesome transformations. Understand that you may be tired after your session.

---
Step Four: Listen to Your Recording
---
Listen to your recording for at least 21-30 days.
---
---